Car Servicing
GT Service Harrogate is all about making things simple without compromising on professional standards. We offer a signature 'GT' Service which covers many of the main service items due for any car at any mileage. We will check your car to make sure there is nothing important due so you have piece of mind your car is going to look after you. Should you wish to pamper your car a little more we can offer the 'M' service where you get to give your car all of the things its manufacturer wanted for it. We use genuine parts, complete all the service items, component checks, lubrications and adjustments recommended by the manufacturer specifically for the longevity of your car.
GT Service 'GT' Service: £199 inc VAT
This is our signature service. We complete a 120 point health check on your vehicle. Service items changed: Oil and Oil Filter, Air filter, Pollen Filter (if required), Coolant Top Up, Washer Fluid Top Up, Brake Fluid Check, Battery Health Check, Full Car Diagnostic Check.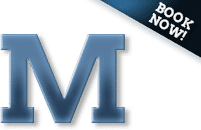 Manufacturer Service: FROM £89 inc VAT
GT Service will perform the Manufacturers Service Schedule for your car to the exact requirements for your cars age and mileage. WE USE MANUFACTURER GENUINE PARTS AND LUBRICANTS. We will call you after your booking with a full breakdown of each service item recommended by your cars manufacturer. There is no obligation for you to buy any of the items recommended and there is no cancellation charges should you change your mind.
Mega Flush
GT Service are leading the latest technology and are fully equipped to carry out a full auto gearbox fluid flush (aka mega flush). Our specialist service is available for Land Rover, Audi, BMW, VW and any other makes and models.
A conventional transmission service only changes 40% of the gearbox oil as the majority of the fluid is stored in the torque converter and clutches in the gearbox. Our machine flushes the entire system and replaces 100% of the liquid – which is essential for lubricating clutch plates, heat dispersion, and keeping the system working correctly.
One Off's
Full Car Health Check: Free of Charge including full Report
Air Con Re-gas: R-134a Gas £75 Inc VAT, R1234YF Gas £150 inc VAT
Mini Valet: £30 inc VAT
Battery Health Check: £10 inc VAT
Full Main Dealer Diagnosis check and fault finding service: £75 inc VAT
Mega Flush: Our machine flushes the entire system and replaces 100% of the liquid – which is essential for lubricating clutch plates, heat dispersion, and keeping the system working correctly.
List of Services
Brakes / Shock Absorbers
We carry out essential checks on these extremely important parts.
Car Air Conditioning
We check the output of your air-con and the bacterial content and advise on its performance.
Car Batteries
We have access to every car battery for fitment in minutes.
Car collection and delivery
We can collect your car for you and drop it back when it's done. You can arrange this online through our online booking system. We collect within a 5 mile radius of Harrogate.
Car Exhausts
We can check, replace or repair exhausts
Car Repairs
Call our office for an honest expert opinion on the repairs you need.
Car Safety Checks
We carry out a full manufacturers service checklist and health check to ensure your car as good as it can be.
Car Servicing
We carry out a standard set of services 'GT' or 'M' and we can carry out the scheduled service for your car through our manufacturer service checklist system. Simply choose the option that's right for you and you can book in online to save time.
Car Tyres
Great tyre prices all year round for winter and summer tyres.
Car Valeting
Every car gets a complimentary wash and vac out but if you want a more in depth clean then we can do that too.
Car Welding
We undertake major body repairs too. With the latest welding equipment we can solve the most serious of body problems.
Clutch replacement
We can change clutches for you at very good prices.
Courtesy Car
We have courtesy cars available for you to use whilst your car is in our workshop. To keep you moving around Harrogate whilst we have your car in.
Engine Diagnostics
Our technicians are trained to use the latest diagnostics equipment and we have the very latest and best systems to ensure fault finding is quick and easy. We don't charge for diagnostic time if it leads to a further repair. We believe that diagnosis is part of the final job and not an addition.
Fleet maintenance
We provide fleet maintenance and repairs for fleets of cars in Harrogate.
Mechanical Repairs
Our experienced team can help.
MOT
Arrange your MOT through us.
Wheel Alignment
Save your tyres and stop adjusting the steering wheel! Book in for a laser alignment check.
Wheel Balancing
Stop wheel vibrations caused by bad wheel balancing.