About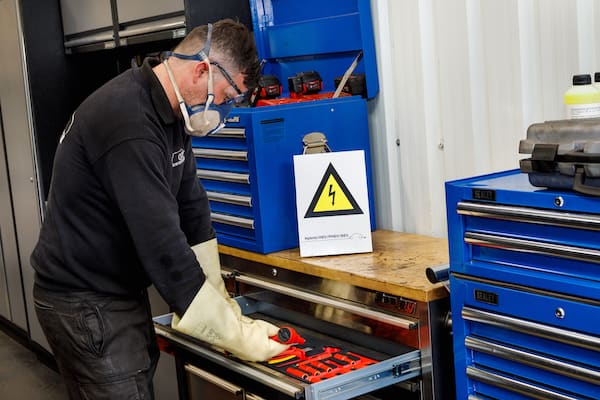 GT Service has been borne from 15 years of automotive experience with Main Dealer level servicing. The Company Owner Tom Askey has extensive experience with all the major prestige and 4X4 vehicles and the requirements of their owners. Increasing costs for looking after your prestige vehicles with the main dealer network has provided GT Service with the opportunity of providing a main dealer level of service for an independent service pricing structure. GT Service have specialist knowledge with Audi, BMW, Mercedes, Volvo, Land Rover, Mini, and VW.
GT Service has invested heavily in main dealer level diagnostic services coupled with employing staff with extensive knowledge of all the major prestige manufactures and their specific models.
We complete main dealer service check lists including all of the same check points your main dealer will do.
We pride ourselves on honesty and integrity with examining and servicing your vehicle where we will only do the required work after advising you fully of the work required and the reasons behind it.
We will show you the parts we have removed from the car, if you wish, so you can see our reasons for recommending a change of parts.
We will give you an estimated time remaining on wearable parts, such as brake discs and pads, so you decide if you want them to be changed.
We will keep you service work up to date on our modern internal systems with copies of all parts used on each and every service so you have an extensive service record to complement your car when you decide to sell it.
We will keep a note of your service and MOT renewal dates and remind you when they become due. We will provide you with a service reminder sticker in your vehicle window so you know when to book again.
Any warranty work required by the manufacturer when we see your vehicle can be organised by GT Service so you do not have to. GT Service offers a courtesy car service and a collection and delivery service for your vehicle to fit in with you.
GT Service is the genuine alternative to the main dealer network
The Team
The Team at GT Service has a combined 25 + Years' experience in the motor trade for vehicle servicing. All trained in all aspects of modern and older vehicles to optimise. We invest in our staff training to ensure we are up to date with the latest technologies.