6 Tips For Winter Car Maintenance
November 24th, 2017
Cold weather and difficult driving conditions mean than breakdowns, engine problems and road accidents are more likely to occur over the winter months. So it makes sense to take more care to ensure your car is in good enough condition to face the onslaught of rain, snow, ice and plummeting temperatures.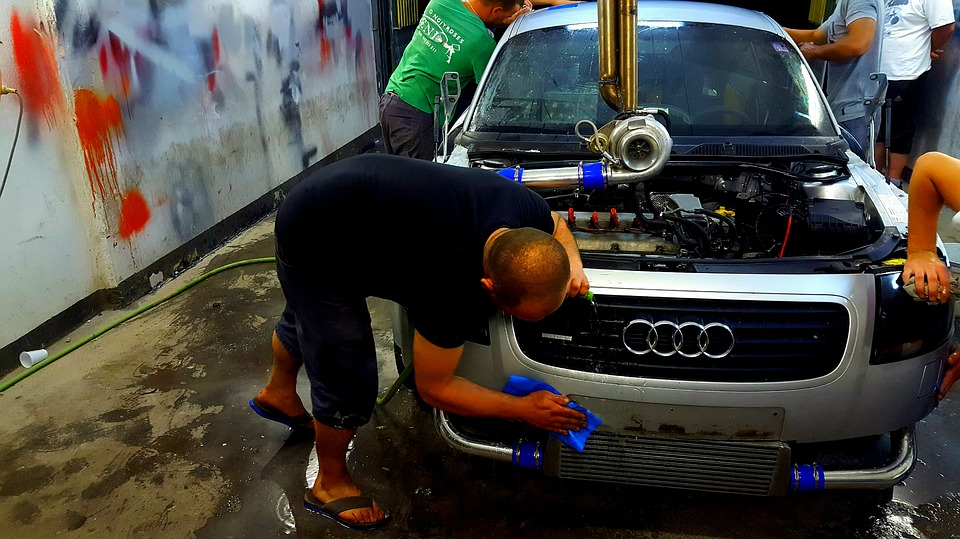 The last thing you want is a breakdown in freezing weather. You also want to ensure that you and your family are safe on the roads this winter.
Here are 6 tips for keeping your car well-maintained over the long and cold winter months.
1. Battery
As temperatures drop, your battery is one of the first things to suffer. Lights and heating rely on the battery and can put greater strain on it during the colder, darker months. Get a battery check to ensure it's up to scratch. If it can't cope with winter, it will need to be replaced.
2. Tyres
Over the winter it's essential to check the tyre pressure and ensure the tread depth is more than 3mm to cope with harsher road conditions.
An alternative is to get dedicated winter tyres fitted. They have more grip and perform better in snowy and icy conditions.
3. Fluids
You need to keep a keener eye on fluid levels over the winter:
Always keep the fuel tank above a quarter full in case of delays.
Check oil more regularly than usual. Levels should be topped up if needed to avoid breakdowns and engine damage.
Over time, the half and half ratio of water and antifreeze can dilute. Ensure you top up with enough anti-freeze to prevent the engine from overheating.
Don't forget to continuously add anti-freeze solution to your windscreen washer fluid. Ensure there is always adequate fluid to keep the windscreen clean and clear, as mud created from rain, sleet and snow can greatly reduce visibility.
4. Lights
During darker winter days it's essential that all lights are working correctly. A check up of all lights including fogs, rear reflectors, indicators and hazard lights is recommended.
5. Carry a Winter Kit
Be prepared for winter by keeping the following kit in your car:
Shovel
Torch
Blanket
First aid kit
High visibility vest
Extra screen wash
Chocolate and soft drinks
In-car phone charger

6. Car Service
A complete car check up including battery, fluid levels, tyres and lights will ensure your car is fit  and safe for winter.
For enquiries into a car service Harrogate booking this winter, contact GT Service Centre today, or for more information on our range of services, visit us online.