Vacancies
Vehicle Technician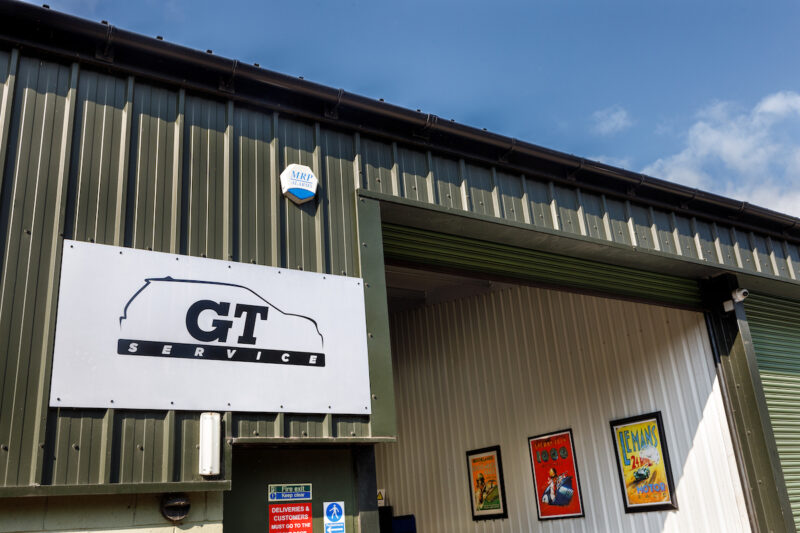 Our busy Automotive shop has a brilliant opportunity that has arisen for a vehicle technician to join our successful garage.
| | |
| --- | --- |
| Salary | £35,000 – £40,000 a year + BONUS |
| Job type | Permanent |
| Shift and schedule | 8 hour shift |
Salary & Benefits
£35,000 – £40,000 + BONUS per annum (depending on experience) + pension – No Saturdays, 5 days per week.
Why do we have a vacancy?
GT Service Harrogate have an exciting opportunity for a new member of our workshop team. GT Service is a very well run and proactive garage covering main dealer level diagnostics for BM, Mini, VAG, Mercedes and JLR. We pride ourselves in getting the work completed efficiently and professionally. Our workshop is modern and any new tools or equipment we need are looked and added to our workshop. You can look at our workshop on our website video. We are looking to expand and grow the business where the new member of the team will play an integral part of the growth.
We know that well looked after, motivated technicians are central to delivering a great customer experience and therefore, as a new member of our technical team you'll receive the same level of care as our customers, great pay with opportunities to earn more, an industry-based holiday package, pension scheme and smart uniforms. Our workshop mentality is Professional, relaxed and very team orientated with no targets we simply get the work done effectively and well. No job is too small for us.
We are constantly preparing for the future and your continued training will enable you to become the best technician you can be. We offer training in electric vehicles, and we are a very proactive garage where we always look to the future and the training of our staff.
Vehicle Technician Job Description
We have a wealth of knowledge on all our main brands of cars to pass on to our new team member and for them to bring knowledge to us. Experience in a main dealer setting would be preferred with an understanding of workshop management or time management to complete the jobs we have in the most efficient time possible. You will learn all the manufacturers main dealer level diagnostics we have available, and we are looking to add to this all the time. With our owner Tom Askey we have a level 4 qualified Electric vehicle technician with over 20 years' experience to pass on. We would look for enthusiasm and a good working manner to be part of a team.
We work mainly on prestige cars such as BMW, Mercedes, Jaguar Land Rover, MINI, VAG all makes however we will work on many other makes of cars so a broad knowledge is essential and ideally with experience of prestige marques.
We like our workshop to be light-hearted at times and serious and professional all the time. Every day is a school day for us to learn more and provide more to our excellent customer base. You will work with our team and be able to bring knowledge and experience to them. A good mechanical knowledge of the most complex work is needed to include but not restricted to Timing belts, clutches, gearboxes, in depth engine and electrical diagnosis with correct fault finding at the heart of what we do. As well as normal day to day work such as Servicing, MOT checks, brakes, suspension etc…
Roles & Responsibilities
Management of the workshop diary system on laptop to enter faults for the office to work through. A high I.T. level is not essential as training is given but a basic understanding is preferred.
Be approachable and have great interpersonal skills.
Be committed to high quality workmanship.
Want to learn and better yourself with training.
Carry out Timing belt and clutch work to a high standard.
Carry out fault finding to a high standard and to demonstrate the failure.
Skills and Experience
Have a good education level and good experience in the industry with main dealer or Independent garages.
Have your own hand tools.
Wish to progress your career and learn new skills.
A minimum of 5 + years workshop experience in the Automotive industry is necessary. The more the better.
Have experience with prestige manufacturers with a focus on German and JLR products.
MOT Trained ideally but not essential.
A good ability to work independently or in a team when needed with an excellent  understanding of motor mechanics.
Be able to communicate work required to our office staff in a clear way.
Above all you'll need to be a motivated team player that's inspired to learn and focused on delivering high quality workmanship.
If you appreciate those qualities and feel that you are a suitable candidate, then please do not hesitate in applying.
Once your application has been reviewed, we will e mail back, or call to discuss this exciting opportunity within our company.
About the company
GT Service has invested heavily in main dealer level diagnostic services coupled with employing staff with extensive knowledge of all the major prestige manufactures and their specific models.
We have been working for over 10 years on these prestige marques and pride ourselves in our customer retention of over 85% per year.
We complete main dealer service check lists including all the same check points the main dealer will do. We have access to all the relevant workshop information systems to ensure we carry out our work as efficiently as possible.
We pride ourselves on honesty and integrity with examining and servicing vehicles where we will only do the required work after advising fully of the work required and the reasons behind it.
We will show customers the parts we have removed from the car, if they wish, so they can see our reasons for recommending a change of parts.
We will give customers an estimated time remaining on wearable parts, such as brake discs and pads, so you decide if they want them to be changed.
GT Service is the genuine alternative to the main dealer network
 We are sure if you decide to get in touch and come for an interview you will not be disappointed and be excited about what we have to offer right now and in the near future. We have plans to expand to a larger unit and incorporate more capacity for our customer network and for Harrogate and surrounding areas.
The Team
The Team at GT Service has a combined 25 + Years' experience in the motor trade for vehicle servicing. All trained in all aspects of modern and older vehicles to optimise. We invest in our staff training to ensure we are up to date with the latest technologies.